A Gentleman's New Year's Eve Guide to Cocktailing: Game of Thrones Style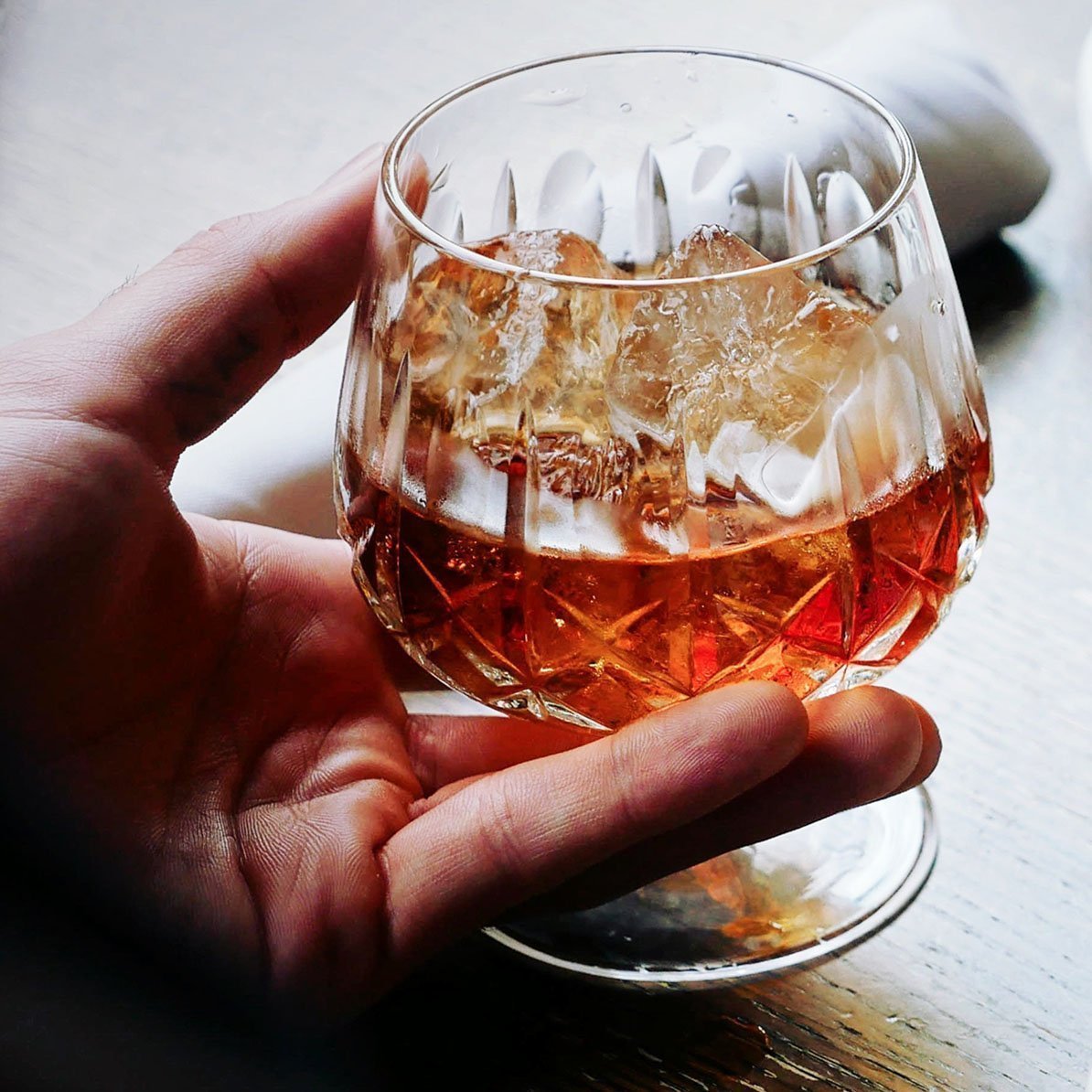 So my fellow gents, the earth has circled its way around the sun yet again and it's time to bid a farewell to another year. Let us raise our glasses to a year gone by, and ring in 2019 while doing so sipping in style.
Yes, Mark Chris is spilling the tea on sipping your way into 2019 in style. And, to get this party started, we're laying down some classic cocktails we'll be imbibing in when the ball drops.
First things first. A good scotch.
A nicely aged Johnnie Walker Blue, Green, Gold, or special for this holiday season White Walker by Johnnie Walker (a homage to HBO's Game of Thrones' final season) will be enjoyed by Mark Chris and other gents alike. Opt for a king cube (a large, solid ice cube) to slow the melting and keep your cocktail chilled longer, while opening up the flavor without watering down the scotch.
If you prefer to keep your drinking game simple, skip the cubes and take your scotch "neat".
Whichever way you sip a scotch, the smooth, silky, smokey flavor with a hint of a bite will have you cheering in the new year.
If you prefer a lighter boozy option, a classic dirty vodka martini drink will have you toasting in style. Mark Chris takes his shaken until icy-cold, just a touch dirty (not too much olive brine so that it clouds the vodka) with an olive or more.
We'd call it "basic", but there's nothing basic about a well-executed martini.
So gentlemen, be it shaken or stirred...these spirits are best enjoyed in style. Sip your cocktails in Mark Chris' Game of Thrones inspired Kingslayer, or the velvety Lusso Slipper. Whether you're drinking Johnnie Walker Scotch on the rocks or neat, or pairing your Lussos with or without socks…
...toast the new year Game of Thrones style, or any style, along with your bae and the people you love.
(Lusso in Black and Red Stingray)
Happy New Year, gents!