6 Reasons Why Jeremy Piven Is Really Who You Want In Your Entourage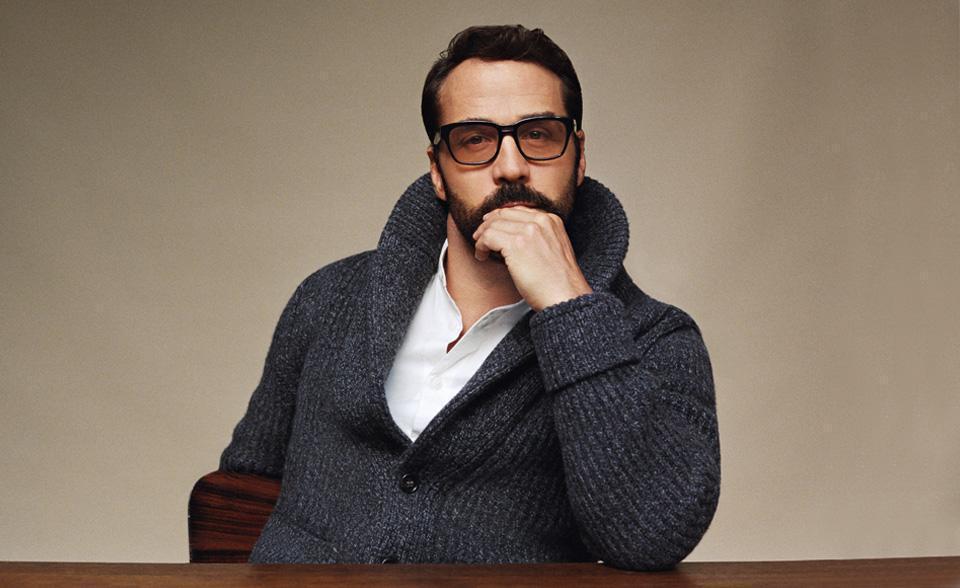 Read Time

: 5 mins

 

Chances are you've heard of Entourage and the infamous 'Ari Gold' - the over-reactive, equal opportunity offender, Hollywood shark that we all came to know and love. A character who undoubtedly rose to the top for being crass, unorthodox, and surprisingly committed to his wife.

Yet, we're not here to talk Ari Gold - rather Jeremy Piven, the man behind the acclaimed role as the talent agent in the hit HBO series Entourage. The show aired for eight seasons and won Piven three Emmy® Awards,  a Golden Globe® and a feature film released by Warner Bros in 2015.

At the end of the day, although Ari was a hell of a character who no doubt entertained us on screen, it goes without saying that to hold yourself at such caliber in the real world is uncharacteristic of a gentleman, leader, and gamechanger.  In contrast, Jeremy Piven is the humble, well-rounded and fiercely driven antithesis of anything and everything Ari Gold.

 
"TO BE HONEST, WHO I AM, THE WAY I LIVE MY LIFE, MY PHILOSOPHY, ARE ALL VERY DIFFERENT FROM ARI GOLD." -

Piven
Let's face it, society over the years is found celebrating the vapid and shallow, leaving characters like Ari Gold as a type of persona young men strive to become. In more ways than one Piven stands as a tried-and-true gentleman, a quality often not celebrated in modern society, but certainly lasts the test of time.
"IT'S REALLY DISTURBING TO ME WHEN SOMEONE COMES UP TO ME AND SAYS 'HEY BRO, I'M A DOUCHEBAG BECAUSE OF YOU', IT HURTS MY SOUL." -
Piven
So as fans of the Entourage era, and of Piven, we wanted to toast to one of our favorite comedic performances and to shed some light on the man behind the role. 
Here are six reasons why Jeremy Piven is not just a man with great style, but a man of distinction, and why he is really who you would want in your 'Entourage'.
1. CREATOR
A Chicago based thespian at heart, Piven has been in more than 50 films over the last 20 years.  He has now reached out beyond the stage and the big screen to explore new realms of creativity as a Producer, Comedian, Musician, and overall practitioner of mastery. Each area stretching the boundaries of his creativity and shaping him into a well-rounded creator.
The very essence of life is creation, and in a time when consumption is the primary hand, having creators who constantly push the boundaries of their potential will not only encourage you but inspire you.
2. HUMILITY
 Unlike Gold, whose impulse and drive is self-motivated, Piven is a man of humility and it shows, given despite his accolades and monetary gain he still remains even keel and kindhearted. They say you can tell a lot from a man who is given money or fame, and it's clear that Piven hasn't forgotten where he came from, and always attributes successes to his growth as a creator with passion and fervor.
"I'M A STAGE ACTOR FROM CHICAGO, I HAVE NOTHING IN COMMON WITH THE HOLLYWOOD SHARKS OF THIS WORLD, WHO ARE MOTIVATED BY MONEY. 
- Piven
Having someone who is humble rather than egocentric in your inner circle gives rise to a support team that encourages your growth to move forward, rather than sabotage your thoughts with small talk, narrow vision and chatter.
3. DRIVEN 
They say it takes ten years, 10,000 hours to become an overnight success. When you look at the success of any man you will find evidence of such mastery. With over 20 years in the game, Piven has proven that not only does he have thick skin and is well accustomed to being typecast and passed off, but that he never lets that phase him. He always delivers with dedication to the craft, no matter how large or small the role may be.
"I LOOK TO BE OUTSHINED. I'M HUNGRY TO BE OUTSHINED. ONLY GOOD COMES FROM THAT. IF YOU WANT TO PLAY IT SAFE, THAT'S A SLIPPERY SLOPE, BECAUSE NOT BEING CHALLENGED IS NOT GOING TO BRING YOU HAPPINESS. YOU NEED TO CHECK YOUR EGO AT THE DOOR TO GROW." -
Piven
You will lose many times before you succeed. Having an intimate relationship with failure will make you all the better for it. "What a gift failure is," he says, "People get defeated by failure, but it's a chance to regroup and get some perspective." When you can't have what you wanted more than anything—that feeling can turn into pure inspiration, making success all the sweeter.
4. SPIRITUAL
In a world of distraction and shallow gaze it's becoming increasingly more challenging to bring your awareness back to the present moment - a skill Ari Gold was completely devoid of. Piven on the other hand always makes a point to take a few minutes out of his day to be present through meditation, a practice he has committed to daily for the last 20 years.
Meditation, although growing in popularity, is not something deemed 'sexy'. Yet all great leaders, creators and game changers have some form of mindful practice that allows for them to control their minds and create space to allow awareness and inspiration to come through.
5. FAMILY MAN
While he's never been married, Piven openly expresses his love and devotion to his family. He credits his parents (both stage actors) for paving the way and inspiring him in his career.  One of his latest endeavors has been taking the lead on the family business his parents passed on to him, another sign that a proper lad knows where he comes from no matter what life hands him.  
 You can tell a lot from a man who honors his family above all else.
6. PASSION OVER PAYCHECKS 
It's said that Piven is worth an estimated $30 million, with his 2015 lead role in the feature film Entourage earning him $5 million. To Piven, money doesn't make the man and he's remained a devoted actor who continues to push the boundaries of his craft. He continues to seek projects to expand his context without concern for the pay.
"ANYONE WHO IS ALLOWED TO DO WHAT THEY LOVE IS SO LUCKY, AND I'VE BEEN INCREDIBLY LUCKY TO BE A WORKING ACTOR. IF I SLIP OUT OF GRATITUDE I HAVE TO CHECK MYSELF." -
Piven



Although Ari may have dominated the scene with his power suits, his character was devoid of substance. Piven, on the other hand, looks the part and acts the part of a proper gent, and as of late has been spotted with our Founder and Creative Director, Mark Chris, chatting over cigars on multiple occasions in South Florida.
A fan of the brand, Piven has been seen on stage, television, events and social media wearing some of our favorite shoes - like the Kingsman oxford-slippers,  the Gotham slippers, and shared his newest acquisition, the Aristotle double-monk strap, on an Instagram video with our Designer, Mark Chris.
So you see, at the end of the day, Piven's real-life character is more interesting than fiction.  He is a man who has mastered his craft and has lessons to teach on belief, authenticity and overcoming resistance.
One thing's for sure, the world doesn't need more Ari Gold's but rather men of true substance with exemplary values and versatility, and our boy Jeremy Piven is certainly someone we undoubtedly appreciate in our Entourage.