James Van Der Beek Wears 'MC' on James Corden Late Night Show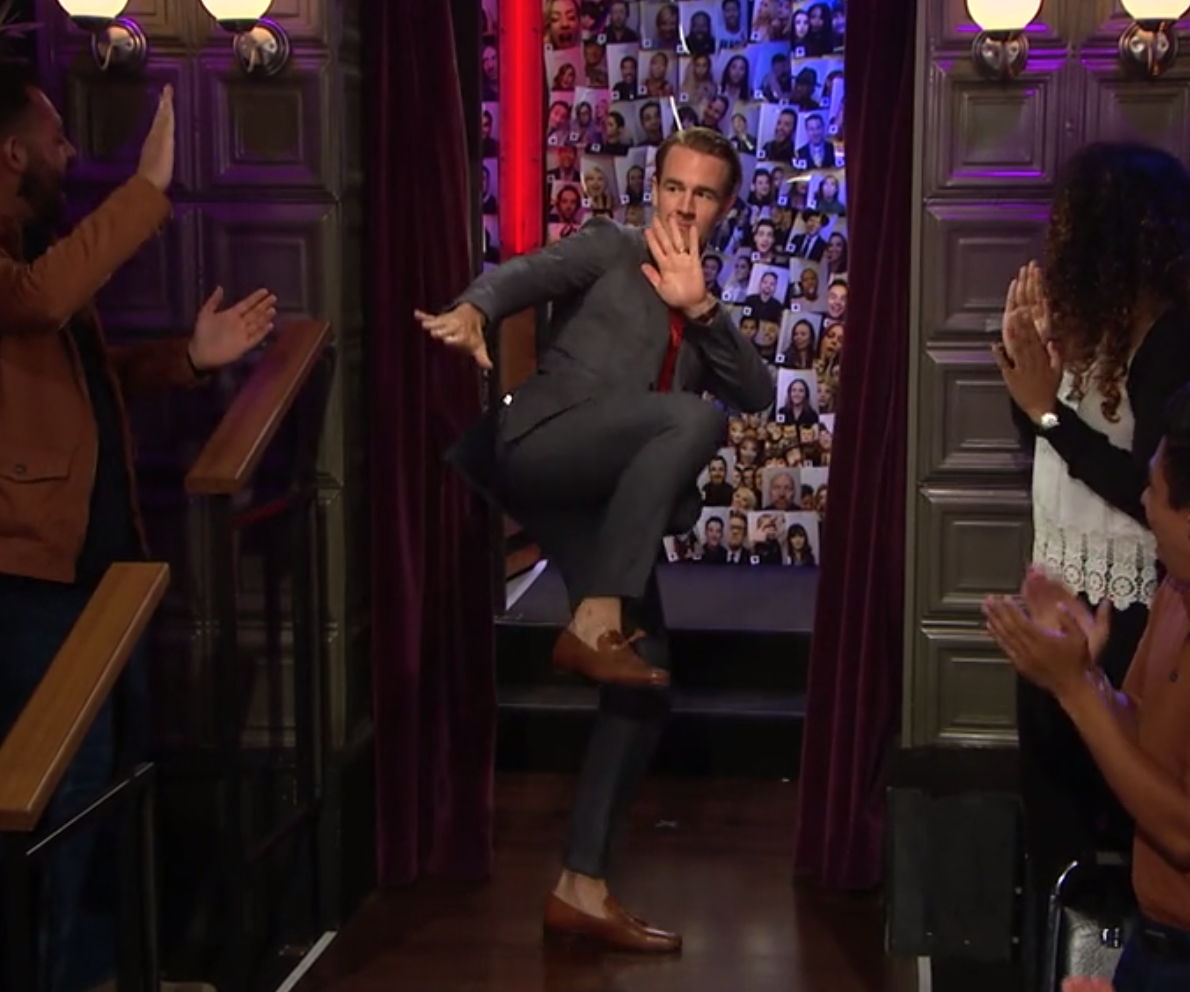 The always dapper Dawson's Creek star, James Van Der Beek, stepped out in style with one hell of an entrance on the Late Late Show with James Corden, alongside Corden's other guest, Kris Jenner. 
-
James looked sharp in his dark grey suit, red polo and brown Mark Chris
Kingsman
 loafers, that he boasted in his entrance, one of his signature stances with a leg raised high. 
-
Corden talked to Jams Van Der Beek about his experience on the latest "Dancing with the stars" season that just started airing. He also asked him and Kris Jenner about their big families and how how they manage to keep track of all their kids birthdays. Kris shared how with Kim Kardashian, Kourtney Kardashian and Khloe Kardashian were close apart, and then how she got "smarter" and spaced Kendall Jenner and Kylie Jenner - where James shared that all five of his children are close in age and that he has yet to get "smart". 
-
Watch a clip of the interview here:
You can also watch the full episode here on CBS.